Sir Walter Premium Buffalo

Sir Walter Buffalo Grass is a superior quality soft buffalo grass giving unmatched performance for Australian conditions.
Sir Walter:
Needs less watering and spraying
Stands out from the competition with its resilience and softness, not just throughout summer but also during winter
An all year round grass that looks good and costs you less time and is environmentally friendly
Sir Walter Buffalo was born and bred in Australia, under Australian conditions so it has excellent Drought Tolerance compared to other Buffalo Lawns.
Because Sir Walter is Winter Active it maintains its' colour longer than other Buffalo Turf and does not go purple in winter
The Low Thatch growth habit makes it a Low Maintenance lawn arriving in turf rolls that are strong and easy to lay.  The softer leaves means an ideal surface for children to play on
Sir Walters Drought Tolerance, Herbicide Tolerance and Fungus Resistance means that this is one of the most Environmentally Friendly turf grasses available.

Less Watering
Less Spraying

The crisp green colour of Sir Walter makes this a most attractive lawn in Summer and Winter.
Other advantages over other lawn turfs include:

Less invasive into gardens than Kikuyu or Couch therefore less maintenance.
Less mowing than Kikuyu (approx. 50% in Summer)
For more information please contact Millers Turf or click here to request a quote
Fertiliser & Laying Service
Millers Turf supply only the best fertiliser to ensure that your new lawn stays healthy.  Talk to us for advice on fertilisers suitable for your lawn, lawn care tips, as well as our laying service that is available.
Contact us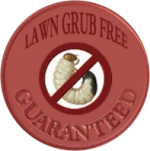 Turf Properties
The more dark green colour bars indicated below, the better the results
| | | | | | |
| --- | --- | --- | --- | --- | --- |
| Mowing | | | | | |
| Fertilising | | | | | |
| Weed Resistance | | | | | |
| Disease Resistance | | | | | |
| Wear Resistance | | | | | |
| Shade Tolerance | | | | | |
| Heat Resistance | | | | | |
| Water Requirements | | | | | |
| Insect Resistance | | | | | |
| Average | | | | | |
Our Products
Millers Turf also has a commercial division to manage turf solutions for local councils, private & public schools, sporting organisations and commercial developments.

New projects or renovations? Millers Turf Supplies, for all of your turf requirements.

Millers Turf is Sydney's premier grower and supplier of Sir Walter Premium Buffalo Turf

If you are looking for a premium lawn solution for your home you have found the right place. Spectacular lawn in an instant!

Our Products
Want to know more about our products, we are here to help you?
Just call or contact us to have a little chat with us.